Hi there. My name is sandbender. This is the site for a chillout/psybient/electro project of mine.
Interested in who is doing this? Then click here.
Want to know what inspired me in my young years, what music did I listen to back in the day (and still today, of course) of those 90-s-2000s? Check out #songbender , it's fun!
But in fact you probably don't care and just want look for some actual music which be right here below
---
Albums
NEW ALBUM ALL HOPES ARE WILL BE OUT ON MARCH 3RD 2023!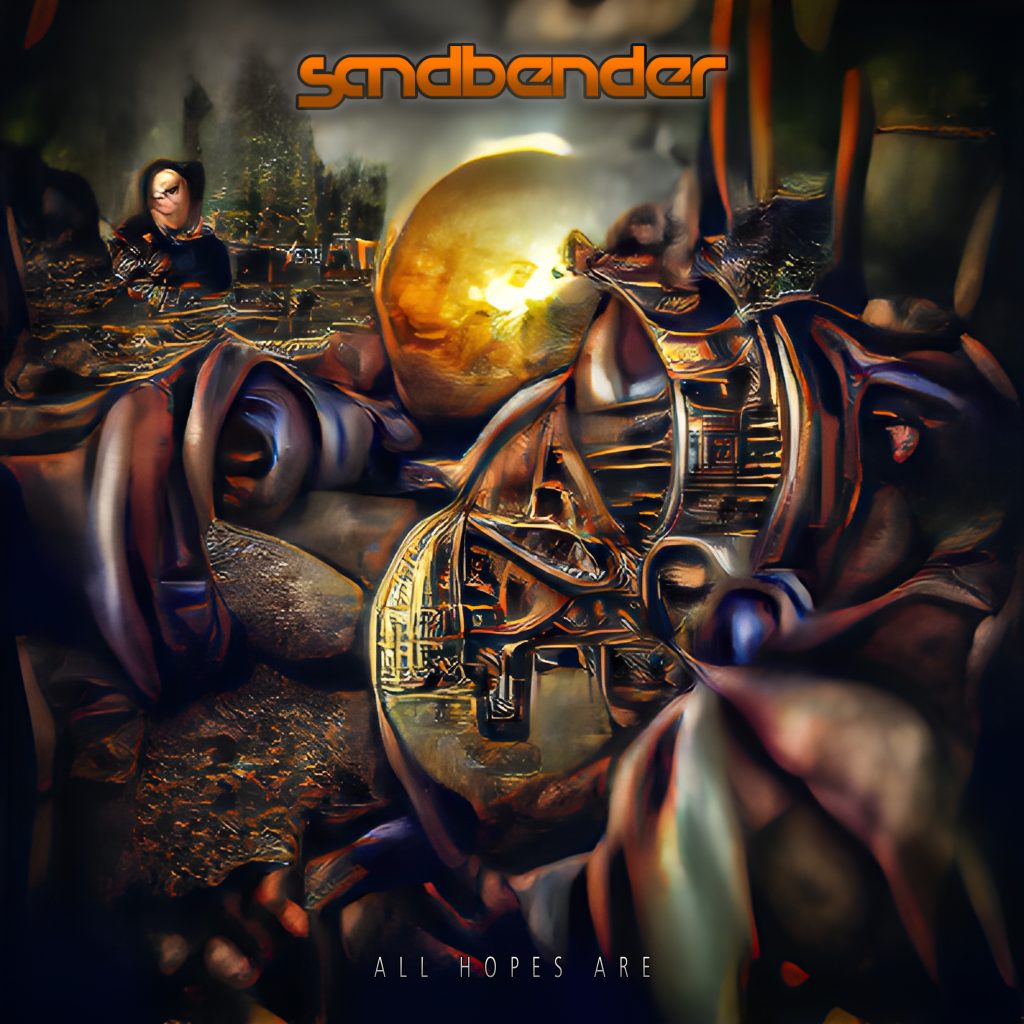 ---
---
Music Player
The latest album is right here, give it a go, see if you like it
hiding moon

sandbender

6:26

apostrophes

sandbender

6:56

shapeshifting alien sex

sandbender

5:44

centipede

sandbender

5:07

pseudopolis

sandbender

8:26

astronave terra

sandbender

6:38

revolutions

sandbender

7:34

the sphinx

sandbender

7:09

still

sandbender

7:53
---
Videos
The latest video you can see right here. For others, check the Videos section.
---
Contact
Like what you hear? Get the album for free on my bandcamp page, or from soundcloud or whatever your preference is. In case you want to send a message, just hop on to the facebook site and be my guest. Feedback is loved and is always welcome. Remember, this is an amateur hobby project, with all the love and heart one can give into it. I'd give a huge list of things to do this as a profession – by now i know it's not gonna happen, so we take what we can out of this, ok? Thanks for checking this whole thing, I hope you got something out of it. Peace.